Irish Runner, the official magazine of Athletics Ireland, is thrilled to announce the return of its much sought-after yearbook which is available to pre-order from today (September 8th).
Since its inception in 1981 by stalwart of athletics media, Frank Greally, Irish Runner Magazine has been dedicated to fostering the running community and providing valuable insights to both beginners and seasoned runners. With an aim of elevating the running experience for its readers, the magazine has undergone a comprehensive revitalisation to better cater to the evolving needs of the athletics community in Ireland.
Speaking at today's announcement, Frank Greally, who will return as Consultant Editor said: "I'm delighted to be back on board as Consultant Editor to Irish Runner Magazine. After a 35 year unbroken stint as Editor of Irish Runner, I decided in 2018 to take a step back for to pursue other challenges for Athletics Ireland – especially the promotion of The Daily Mile in Primary Schools".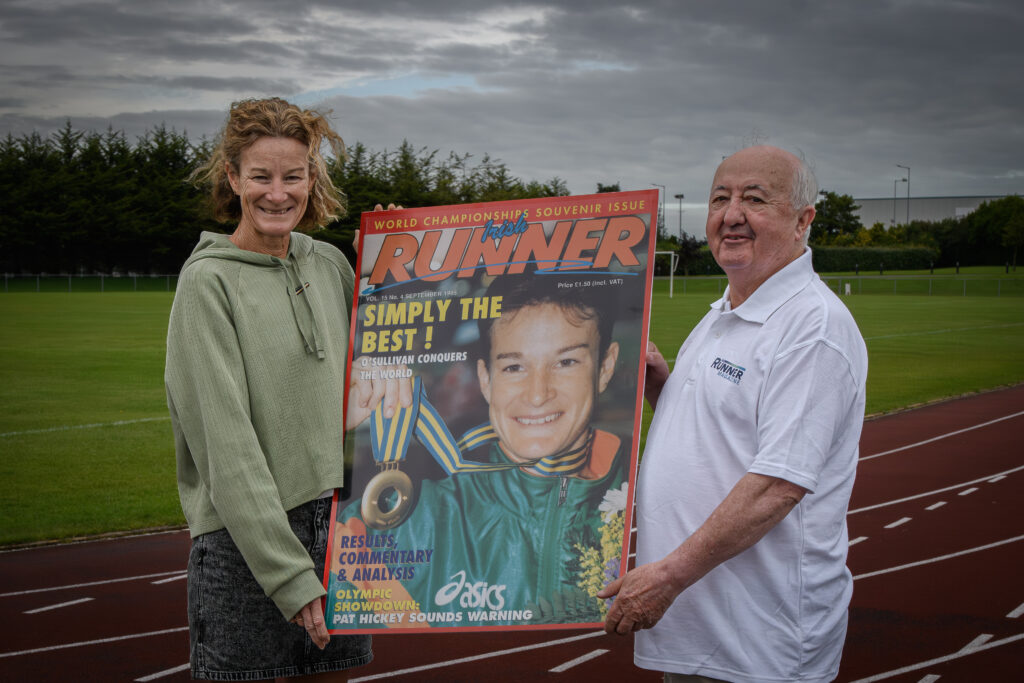 "When I learned that Robert Heuston and his Select Media company had been awarded the publishing contract for Irish Runner, I had not a minute's hesitation in making the decision to spring back into action to help with the further promotion of the magazine that I founded".
"Robert Heuston has enjoyed a long and highly successful career as publisher of Irish Music Magazine and has already put in place plans for a new era for Irish Runner on print and digital platforms. This has put a news pep in my step and brought a new joy to my heart. I'm excited and delighted to be back again as part of the team at Irish Runner."
Robert Heuston of Select Media said: "Select Media are pleased to be announced as the newly appointed Publisher of Irish Runner Magazine founded by Frank Greally in 1981 and the official publication of Athletics Ireland. It is truly an honour to commence this journey as we embark on exciting times both in terms of grassroots and elite running".
"Irish Runner Magazine has assembled a team of acclaimed writers and the 2024 Yearbook Editorial Content will feature the 123.ie National Track & Field Championships, The Year in Athletics for Elite Runners, Irish Life Dublin Marathon, Athletics Ireland Awards, The Rising Stars, The Daily Mile, The Paris Olympics, Women in Sport, Running Advice & Schedules, Athletics Gear, New Year New Better You and much more".
Anticipated Yearbook Release
The new Irish Runner Yearbook, which is available to pre-order from today, includes many of the highlights from the running community over the past year, including race recaps, athlete profiles, training tips, and expert insights. With stunning visuals and in-depth coverage, the yearbook promises to be an essential keepsake for every running enthusiast.
The yearbook will also see a return of the Fixtures Wall Planner as well as an amazing competition to win a trip to the European Athletics Championships in Rome next year.
Pre-sale orders of the Irish Runner Yearbook can be made here with loyal readers expected to get their hands on the brand new edition from late November.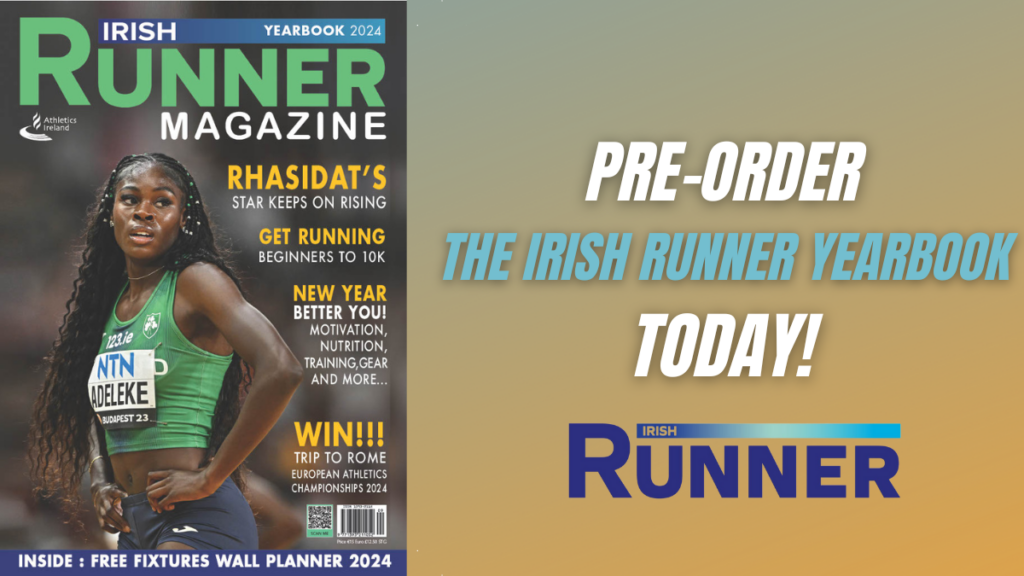 New Website, Fresh Experience
Today's announcement also saw the relaunch of the all-new Irish Runner Magazine website, which boasts a modern design and user-friendly interface. Visitors can expect a seamless browsing experience as they explore a wide range of articles, features, training guides, and exclusive interviews with prominent figures in the running world. The revamped website also includes enhanced social sharing capabilities, enabling readers to easily share their favourite content with fellow enthusiasts across various platforms.
The new look website, magazine and social media channels will actively look to report on road racing, track and field, cross country, walks, trail running, fell running, mountain running and ultra running, avidly followed by runners, athletes and fans alike.
Speaking at today's launch, Rory Cassidy, Editor for Irish Runner Magazine said: "Our new website is designed to be a hub of information, motivation, and engagement for runners of all levels. We have listened to the feedback from our dedicated readership and worked hard to create a digital platform that truly caters to their interests and aspirations".
About Irish Runner Magazine
Irish Runner Magazine has been a steadfast companion for runners, joggers, and athletes across Ireland for over 40 years. With a commitment to delivering insightful articles, training strategies, nutrition tips, and personal stories, the magazine continues to inspire countless individuals to reach their fitness goals and push their limits.
For more information about Irish Runner Magazine, the new website, and the upcoming yearbook release, please visit www.irishrunner.ie.
Notes
New Yearbook pre-order link here
Editorial copy or queries can be emailed to marketing@athleticsireland.ie
Irish Runner Website: www.irishrunner.ie
Irish Runner Magazine is looking to promote local and regional events, so please get in touch if you have a race that you'd like highlighted via the following link HERE
For advertising or editorial queries, please contact Robert at info@selectmedialtd.com