With only one month to go until the 150th Anniversary of the 123.ie National Senior Track & Field Championships, Cliona Foley takes a look back at some of the standout moments from the longest consecutive running national senior track championships in the World.
'Without specialised training we can never again break records. But training, in the broad and healthy sense, is in the reach of all. Regular meals of sound, wholesome food; regular exercise and brisk walks in the open; early to bed (most important); steering clear of too much indoor dancing; avoiding tobacco and intemperance – these are the essentials that lay the foundations of a healthy body and successful Athletic career.
It is tempting to think little has changed when you read those words from the journalist PD Mehigan (AKA 'Carbery') in his history of the first 70 years of Irish athletics, published in 1945. Most of us still strive to live a healthy lifestyle but only the most gifted, ambitious, and dedicated will ever make podiums, win national titles or break records.

The National Track and Field Championships has an administrative past that is as convoluted as Ireland's troubled political history but 'Nationals', which celebrate their 150th Anniversary this year, have always sparked brilliance and debate.

The inaugural event, all-male and under the auspices of the Irish Champions Athletic Club (ICAC), took place in College Park (Trinity) on July 7, 1873 (a Monday because it was rain-delayed) before a reported crowd of 8,000. From 1885 to 1922 two separate organisations – the Irish Amateur Athletics Association (IAAA) and the GAA – ran parallel 'National' track and field championships.
On the setting up of the Free State the National Athletics and Cycling Association (NACAI) took charge as the national governing body in 1922 until the Irish Amateur Athletic Union (IAAU) was founded in 1937.

The IAAU governed the national championships until the establishment of Bord Luthcleas Eireann (BLE) in 1967 which was replaced by Athletics Ireland in 1999. Yet despite years of change, and athletes continued to compete for the most prized domestic titles in the land and provided magical moments from the start.

In 1901 Peter O'Connor, Waterford's famous 'King of Spring' jumped a world record of 24 feet and nine inches at the IAAA Championships in the RDS and, less than two months later, jumped 24 foot 11 3/4 inches. That was the first IAAF recognised long jump world record. It survived as a world record for 20 years and an Irish one for a remarkable 89.

O'Connor won two medals (triple jump gold and long jump silver) at the 1906 Olympics and was not the only Irish world leader in those years which also featured Limerick's leaping Leahy brothers Pat and Con, the former another two-time Olympic medallist.

Tipperary star Tom Kiely is another legend of that era. He amassed 53 national titles (seven in 1892 alone) and also won the All-Around title at the 1904 Olympics, regarded as the precursor to the Olympic decathlon.

Legendary promotor Billy Morton opened Santry Stadium in 1958, initially a cinder track that is forever associated with the 'Miracle Mile' that August when Herb Elliot and four more men, including Ireland's Olympic champion Ronnie Delany, broke the four-minute mile.

Santry is now Nationals' permanent home but in the early years, under two separate associations, they were staged from Lansdowne Road to Croke Park and from Limerick's Market Field to Tramore in Waterford.

They moved around through the 1970s – Banteer, The Mardyke, Limerick (1976) and Belfield – and visited other athletics' hotbeds like Tullamore and Cork IT in the '80s. It wasn't until the late 1960s before female athletes were included, initially in AAUE Championships (1965 and 1966) and an unofficial 'All-Ireland' in 1966. The first BLE National Championships for women were held in Clanwilliam Park in Tipperary Town in 1967, separate from the men's competition but, since 1970, both genders have rightly shared the stage.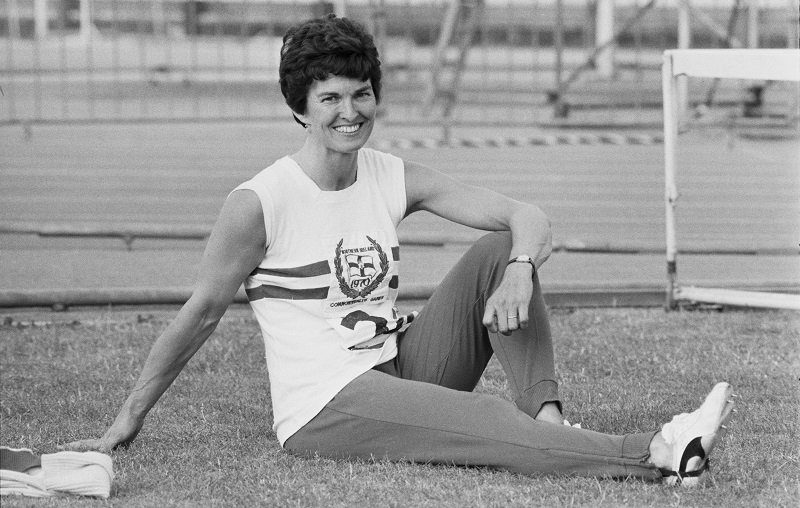 Many of the first BLE female winners had already medalled in 1966 – Crusader's Jacqueline Spence in sprints, historic first Olympian Maeve Kyle (gold in 80-yard hurdles and 440 yards) and Clonliffe's Ann O'Brien (gold in 880yds and the Mile). O'Brien (whose club Clonliffe followed the example of Kyle's Ballymena AC in setting up a women's section in 1963) won an unprecedented 18 titles. Her clubmate Claire Walsh (nee Dowling) was another early standout who won 16 titles and was Ireland's first female European finalist (at 800m).

Only four men (Tom Kiely, Ned Tobin, Tadhg Twomey and Martin Egan) have surpassed sprint queen Michele Walsh Carroll's incredible record of 31 national titles between 1977-1995. Her phenomenal range and durability was demonstrated by winning her fourth 'treble' (100m/200m/400m), aged 34, in her final season in '95. Many others who have won multiple title are listed elsewhere in this programme.

They include two-time Olympic hammer champion (1928 & '32) Dr Pat O'Callaghan, a phenomenal all-rounder whose 22 national titles included three in high jump. Little wonder movie moguls tried, unsuccessfully, to lure him to Hollywood to play Tarzan!

Terry McHugh, famously, won 21 consecutive javelin titles from 1985, though his championship record (80.27m in 2000) was over two metres short of his 82.75m Irish record set in London a fortnight earlier.

Setting a national record at 'Nationals' is truly the holy grail. Two are in 10km race-walking: Gillian O'Sullivan's 20:02.60 in 2002 and Robert Heffernan 38:27.57 in 2008.

The other three extant national records set at Nationals all came in women's throws: Patricia Walsh's 57:60m discus (1984), Anita Fitzgibbon's 54:92m javelin (2013) and Eileen O'Keeffe's 73:21m hammer in 2007, a portent of her making the World Championship final five weeks later.
They're not national records but 1999 was a special year for men's jumping. Brendan Reilly's 2.28m high jump and Ciaran McDonagh's 8:04m long jump are still championship records 23 years later.
Deirdre Ryan's 1:90m high jump in 2011 was also special, though she had cleared 1:93m a week earlier and took the national record to 1:95m when finishing fifth at World Championships a month later.

Sonia O'Sullivan still holds the championship records for 1500m (4:07.09) and 5000m (15:20). No one has ever come close to John Treacy's 5000m championship record of 13:21:93 in 1980. He may be best known for winning World Cross-Country titles and Olympic marathon silver but his 5000m mark still stands over 40 years later. It knocked almost two seconds off Eamonn Coghlan's then Irish record and Treacy reportedly only ran that 5000m to tune-up for the Moscow Olympics.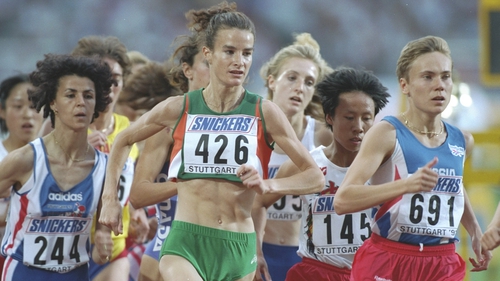 Another Waterford star Kelly Proper also did something unique in 2013 by winning four Irish titles (both sprints, long jump and the 4x100m) in one day. Yet Nationals are not always about records.

To become a national champion, you must combine form with big-day composure, especially against your nearest rival and those rivalries often produce the most memorable moments. The high quality of men's 400 and 800m in recent decades has provided some riveting finishes and Ireland's rich history in middle distance running always adds intrigue and prestige to those rivalries.
People still talk in hushed tones of the 1974 men's 800m final when rising star Eamonn Coghlan gave notice of his killer kick to beat a loaded field that included Niall O'Shaughnessy, Noel Carroll and John Hartnett.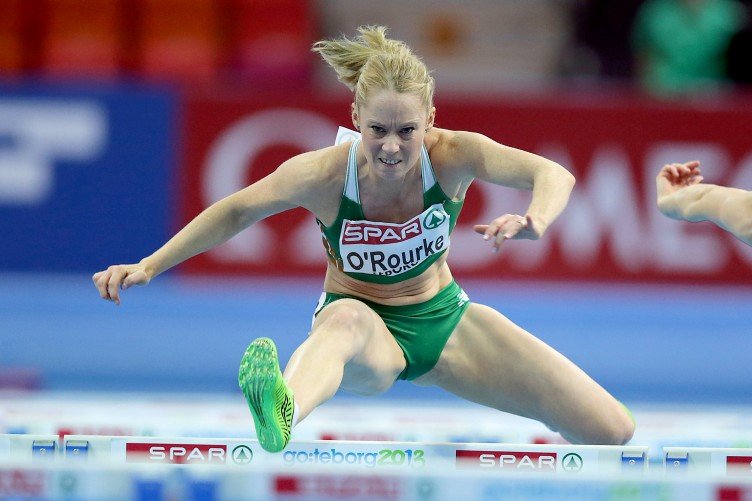 Now we are fascinated by a new generation, directly inspired by Heffernan, Hession, David Gillick, Derval O'Rourke and Thomas Barr who have all put Irish race walking and sprinting on the world stage. The momentary intake of breath and silence that accompanies speedsters settling into their blocks is always spine-tingling and sprinters are likely to provide many of this weekend's highlights.
But watch out too for the distance runners, jumpers, throwers, vaulters and walkers all straining every sinew to win some of the most coveted crowns in their careers.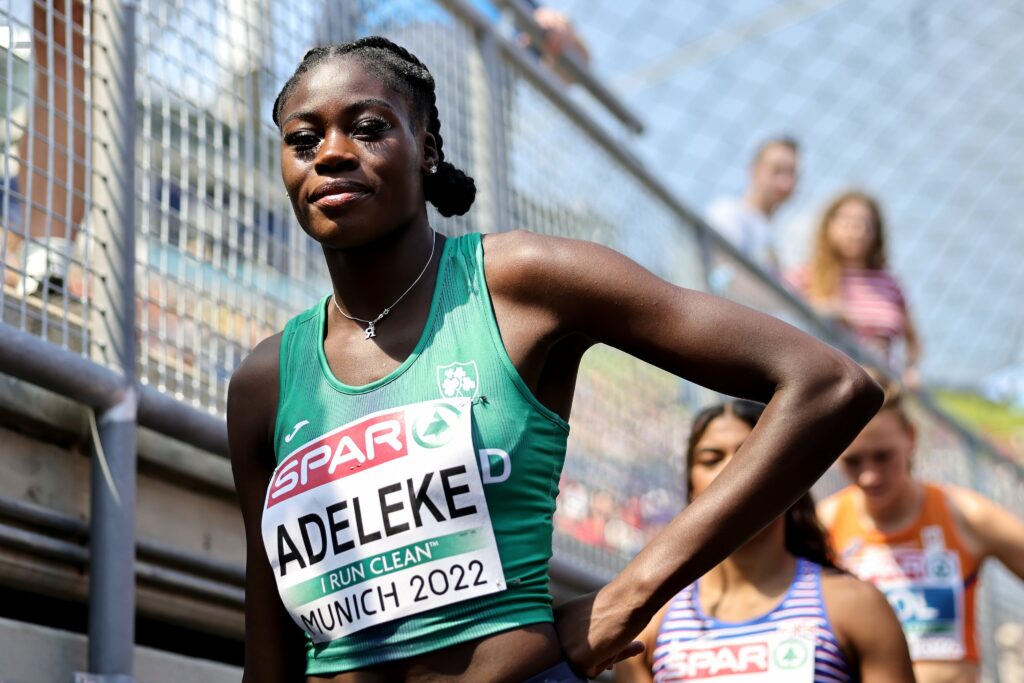 The 150th Anniversary of the 123.ie National Senior Track and Field Championships takes place in Morton Stadium on July 29th & 30th 2023. Tickets are available HERE